Last Saturday, the girls and I gathered in Lei's sun-drenched garden and indulged ourselves in the enchanting, romantic and rather complicated language of the French. Pauline, our very patient teacher taught us how to use verbs like: manger (eat), croire (believe) and my favorite, dormir (sleep). Our goal is to be able to speak conversational French, yes, someday. And while we haven't found the translation for: "I know, right?" I'll keep on practicing my favorite phrase so far:

Je crois en l'amour. :-)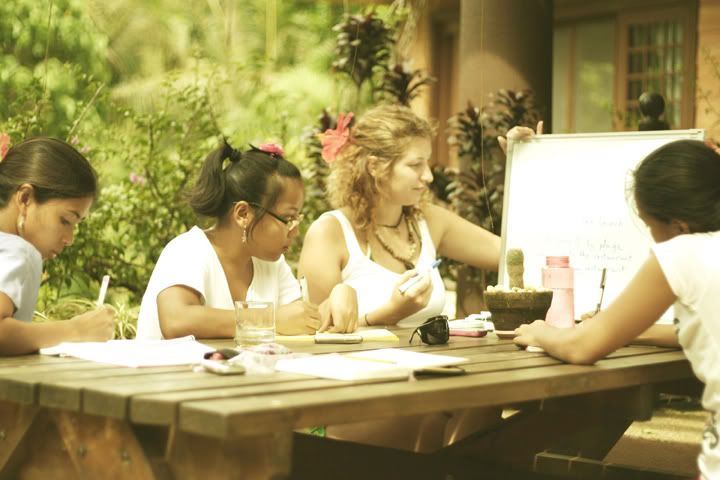 Nicole, Lei, Pauline and Jof in the perfect classroom setting.
Pauline writes some phrases.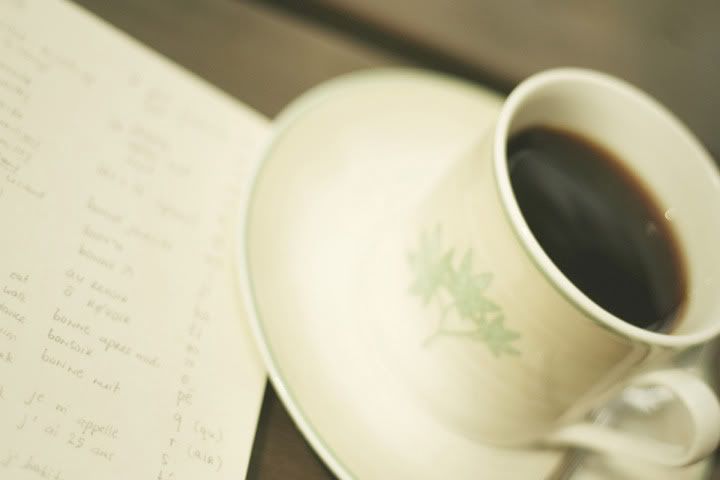 What's learning French without Le Cafe?