what happens when a yogini is also a water baby?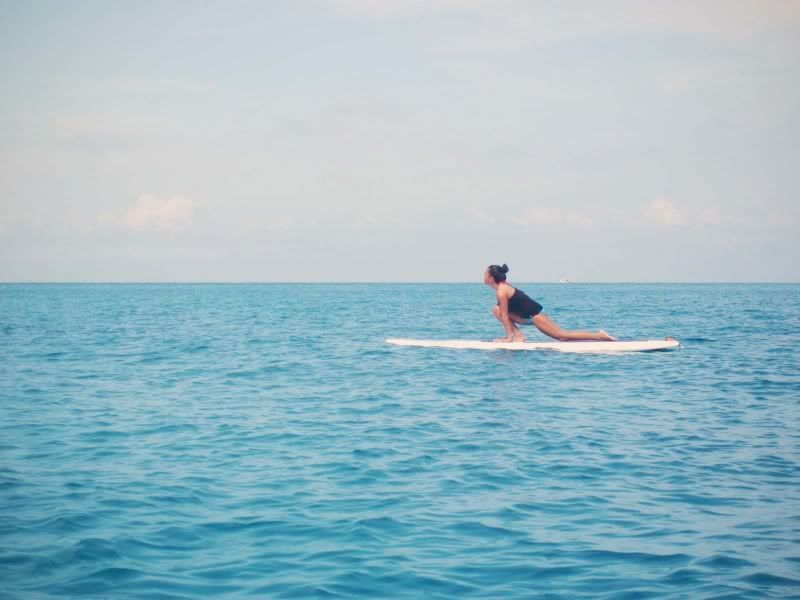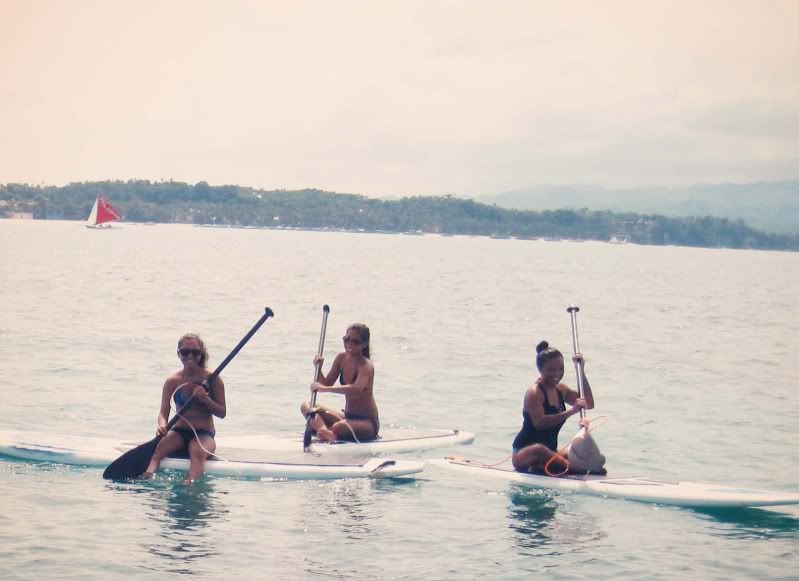 paddle surfing
is brought to a new level of fun! paddling to the deep end, raising our arms up into the sky and going through the motions of the sun salutations turned out to be a total workout. yoga on a paddle board must be the closest thing to walking on water. when it was time to do our headstands, we were conquering the fear of falling all over again. but as you can imagine, falling in the blue sea is quite a treat!
oh, and coming up in a headstand while technically floating on water, is exhilarating. you should try it ;)
happy monday!

----------------
Listening to: Vampire Weekend - Oxford Comma